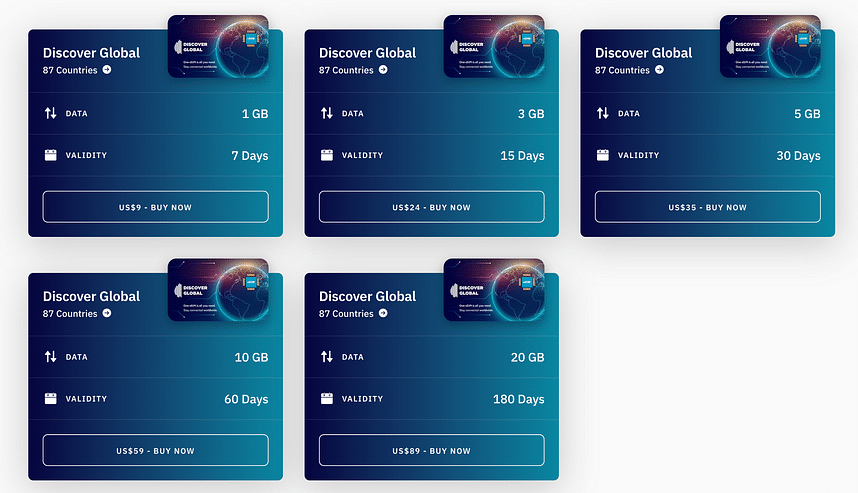 Do you want to enjoy high-speed mobile data during your travel to Europe? Though most people use a new local physical SIM card for this, there is a better and more convenient way to stay connected. You can use an eSIM for Europe travel which allows you to connect to any European mobile carrier. All you need to do is buy a local eSIM data plan, and you are ready to go. The eSIM works flawlessly, even if you are planning to visit multiple European countries. Read on to explore more about eSIMs.
What Do You Mean By an eSIM?
In general, an eSIM is an embedded SIM or a digital SIM. It offers a timely and ingenious way to remain connected by allowing you to download a local data pack directly to your device. When you purchase a data pack, you will get a QR code within a few seconds. Just scan the QR code, activate your eSIM, and start using it. You can easily buy an eSIM card online in Europe.
Do You Need Mobile Data in Europe?
The answer is Yes. Though you may find free Wi-Fi hotspots at a few locations, certain challenges come associated with it. Besides, you will need stable mobile data in Europe to book train tickets, use Google Maps, make payments at restaurants, and more. Moreover, you will also want to use social media while exploring the country. eSIM in Europe is the best solution to perform these functions as it offers strong network and internet connectivity.
A Few More Reasons to Buy eSIM While Travelling to Europe
You can avoid roaming charges you may face with your physical sim card.
You don't have to buy a local physical SIM card.
Offers high-speed and reliable internet access anywhere in Europe.
Keeps you connected with your loved ones or family with voice minutes.
Tips To Choose the Best eSIM For Your Europe Trip
There are some crucial factors that you should consider while choosing an eSIM provider. They are:
Price- The cost of eSIM plans will vary. So, know your budget when selecting a provider.
Data- Determine how much data you will need every day. If you are a heavy mobile data user that uses social media regularly, then you will need a plan that offers more data, say around 30 to 50 GB.
Coverage- Before buying an eSIM, ensure that the eSIM provider has decent coverage across Europe. Otherwise, you may need to buy a new one when you travel to different areas of the country.
Speed- Make sure the eSIM offers fast internet speed. You will not want to wait 5 minutes for Google Maps to load.
Some Best eSIM Options
Some of the best eSIMs in Europe are Ubigi, eSIMGo, O2, Three, Global Sim, and more. They offer affordable data packs with a decent validity period.
Conclusion
So, what are you waiting for? Buy an eSIM card online now and enjoy your trip to Europe without any connectivity hassle. An eSIM is much more affordable than a physical SIM card and offers better benefits, as mentioned above.